Here is a step by step method of creating a paracord lanyard. I know a few of the pics are a little out of focus but you can still easily follow the step involved. Edited with clearer pictures.
1. Materials...Here I am using contrasting color to make it easier to follow the knots. You can use 1 or 2 colors...just personal preference. Here the green is32 inches and the orange is 28. The difference is because the green is making the loop and extra length is used. Also you will need a lighter to seal the ends and a bead or clip to hold the loop. Binder clips work well. Cut and gut the paracord removing all inside strands and seal the ends.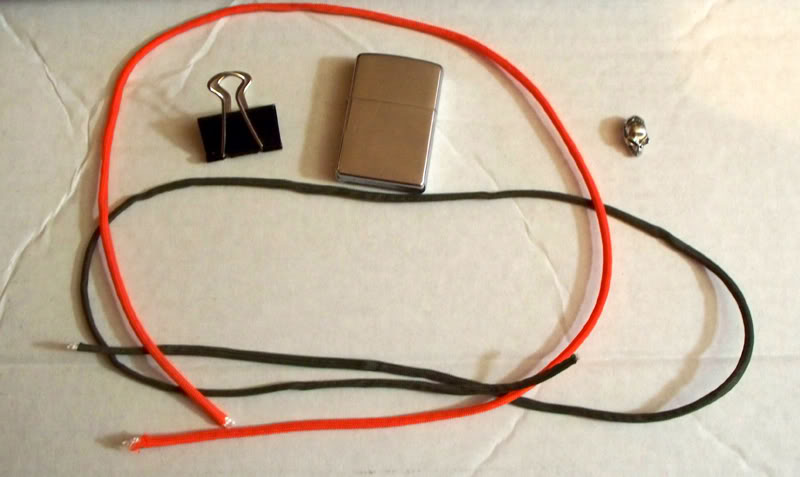 2. If you use a bead use one of the interior strands to pull the loop through the bead.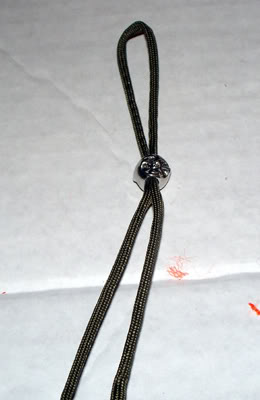 If you use a binder clip just clip it on at the length you want the loop to be.
3. first step in tying
4. next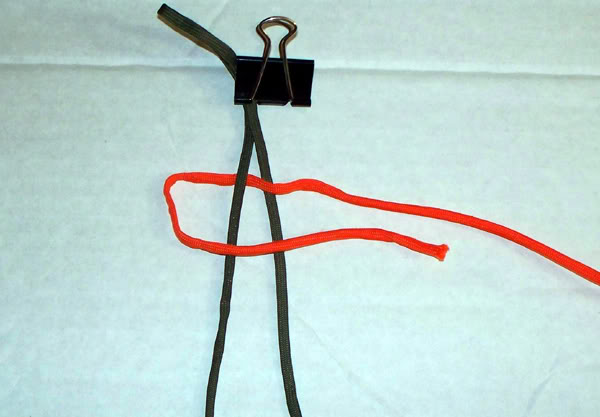 5. next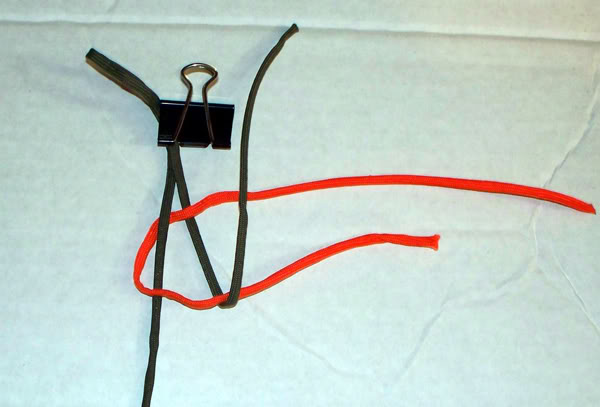 6. next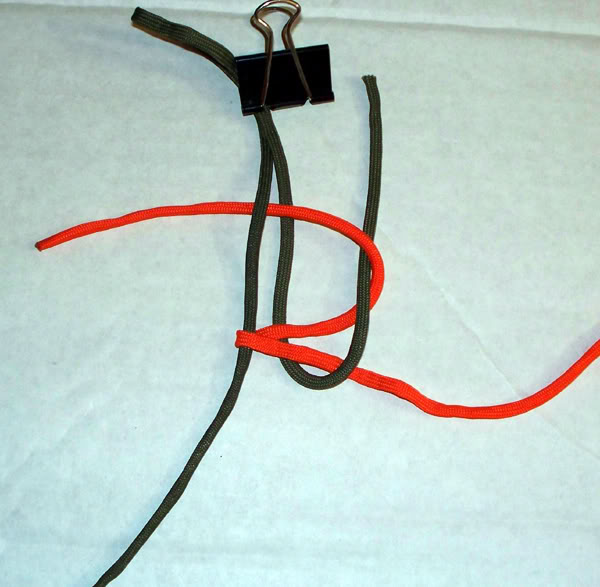 7. carefully pull knot tight, it should en up looking like this. You may have to work the knot a bit to form the square. pull till it looks about like the pic.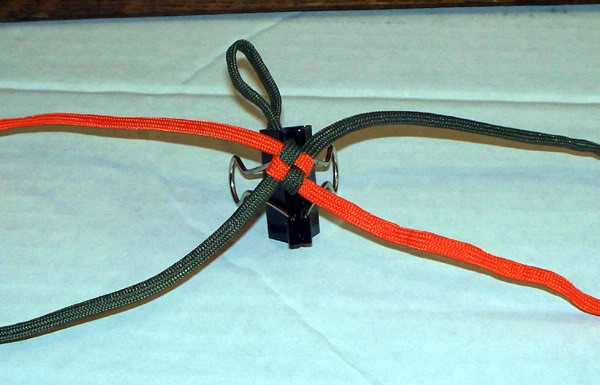 8. next knot is basically the same start with the vertical (north/south) strands
9. next run the horizontal (east/west) strands through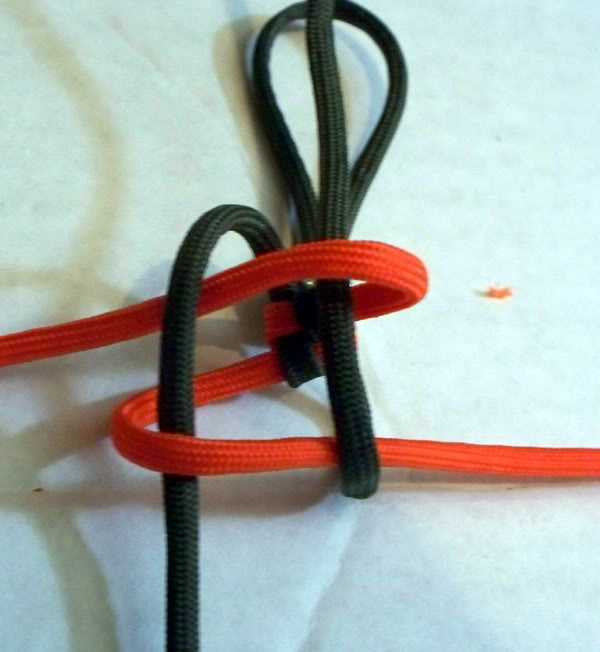 10. pull tight, I normally just tug in opposite directions till the knot is tight. Make sure this knot is as tight as possible. Repeat and the pattern will start showing
11. Keep repeating till you run out of cord or you reach the desired length. When you reach the length you want snip a strand to about 1/4 inch and melt...don't burn just slowly melt it. Once melted I use the top of the lighter to smear it gently.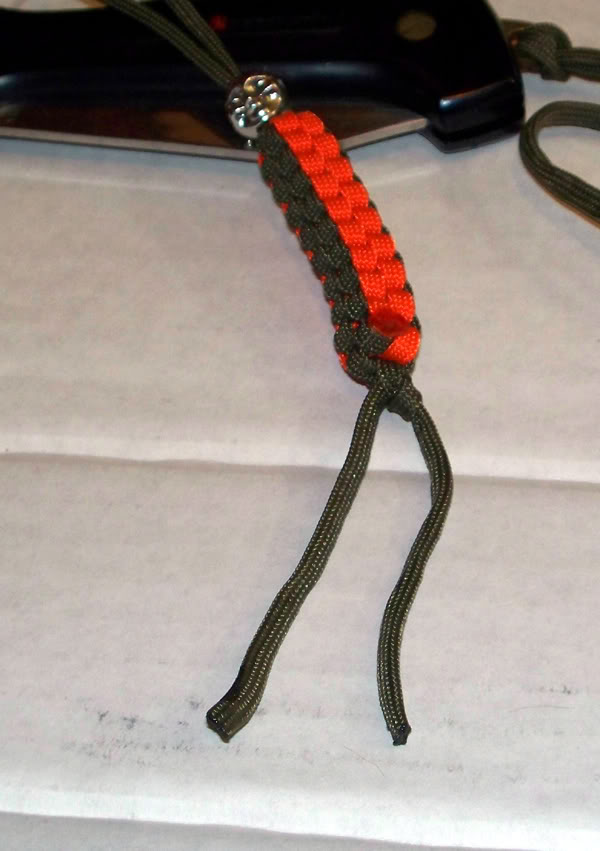 12. you can cut an melt 2 of the strands and leave a tail or do all 4...it's up to you...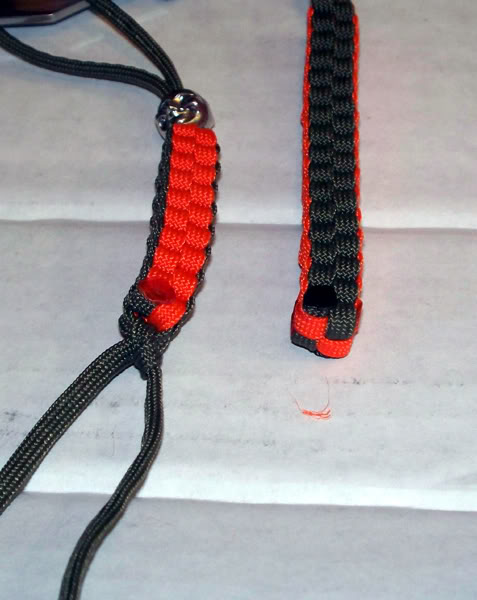 If you don't use a bead the top will look like this...of course you can always add a bead later using the method in step 2.
Beads or not, tails or not...make your lanyard the way you want it. I use quite a few colors to match the scale colors and use different lengths, even will add in a mini pry bar sometimes. Have fun with it and use them. I leave the lanyard hanging out of my pocket to make getting that knife out easier rather than having to reach in and dig it out. Works for cell phones, and keys as well.