I had a request for my homemade pocket clip tutorial, so here goes....
All of the materials used can be purchased at local stores like Michael's, Home Depot and Lowes. You can upgrade to finer materials purchased at Tandy leather stores and knife making supply houses often for a better price.
Not sure if this is the best place for this thread so please move it if necessary. Hope some of you find it helpful.
Need to make a pocket clip like the smaller one pictured for my larger knives like the Great Eastern #23.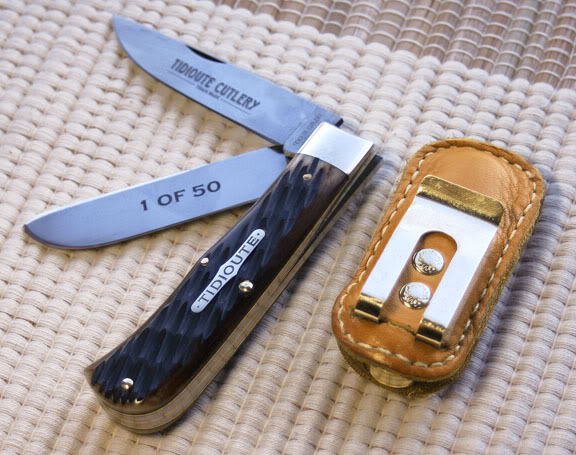 I purchased this cheap cell phone case at Lowes for the clip. Different style clips are available through other sources.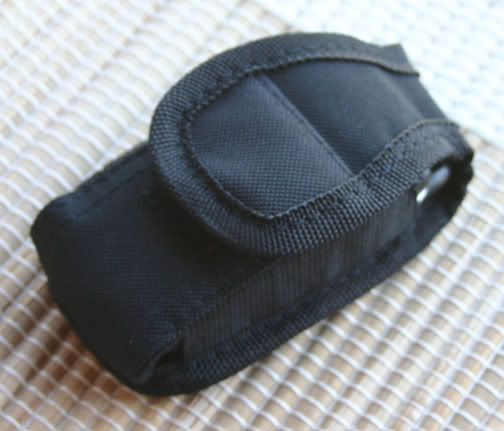 Cut the clip off the case.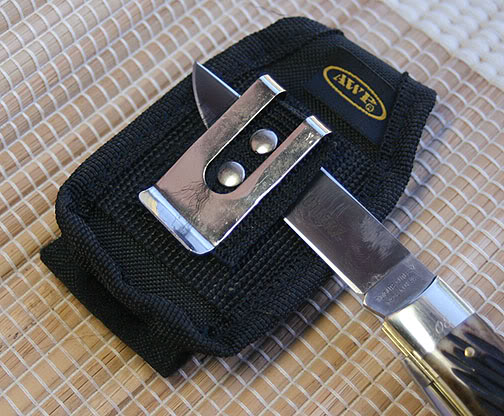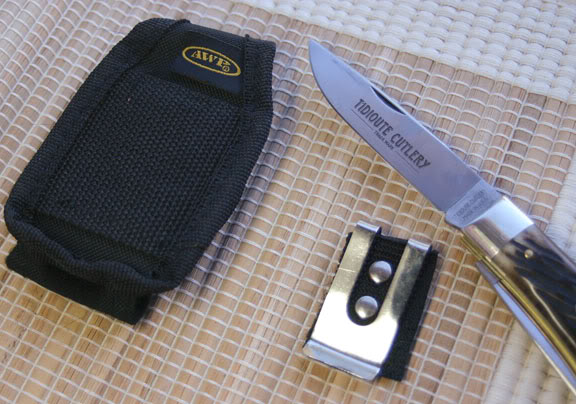 Drill the rivets out.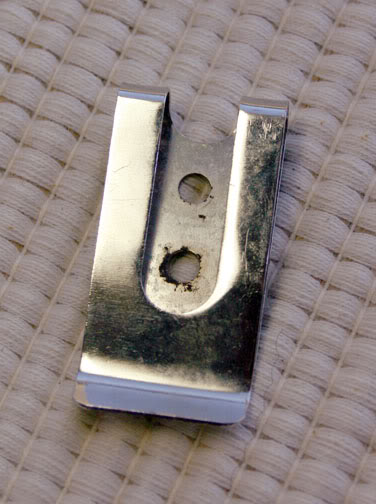 Cut a piece soft leather to fit your knife. I purchased mine at Michael's Arts and Crafts.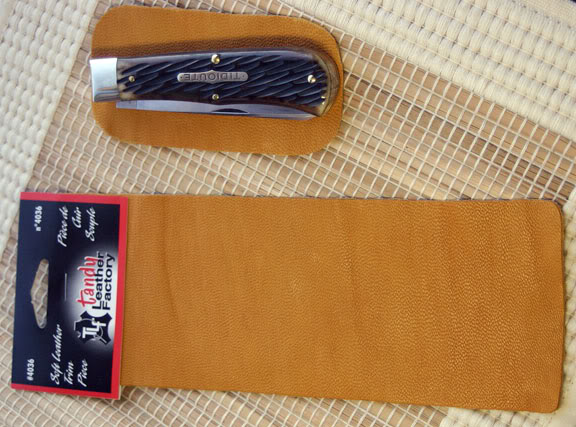 Cut a slit for the clip.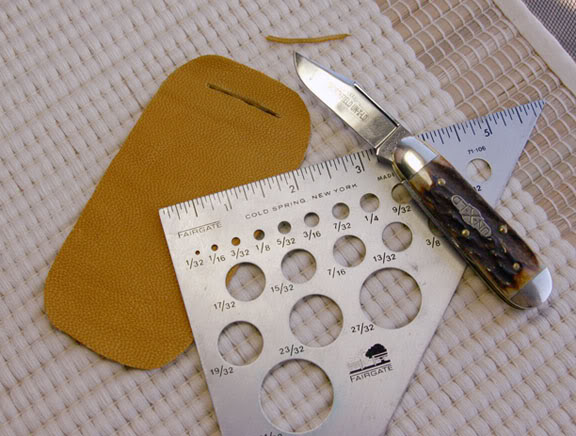 Insert the clip.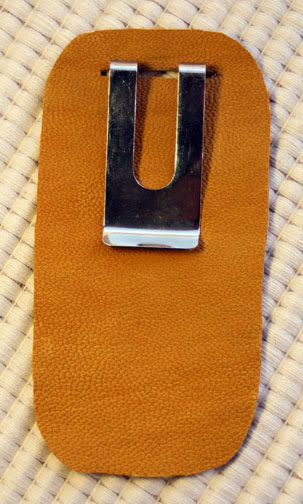 Punch holes for the rivets.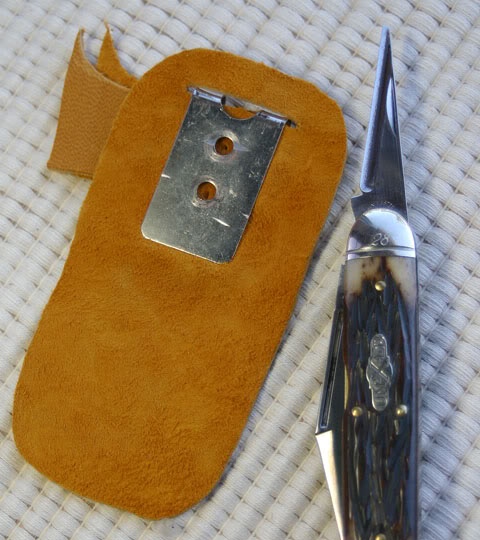 Rivet the clip to the leather with a Tandy Rivet Kit (purchased mine at Michael's) and a hammer.
Glue a 2nd piece of leather to first piece(with clip) with leather adhesive(Rough sides together). Spread the glue evenly with a small paintbrush.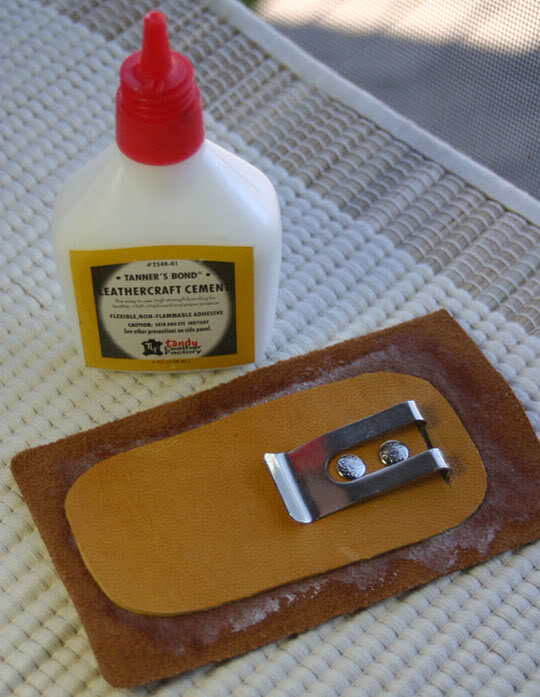 Allow the glue to dry with the whole assembly pressed in a book. I put the book under a table leg so it stays really flat. Wrap in waxed paper, so any excess glue doesn't stick to the book.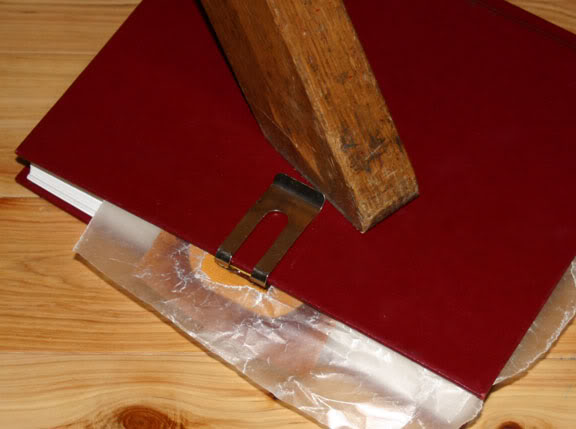 Glue two more pieces of leather together for the other half of the sheath. Press them in another book.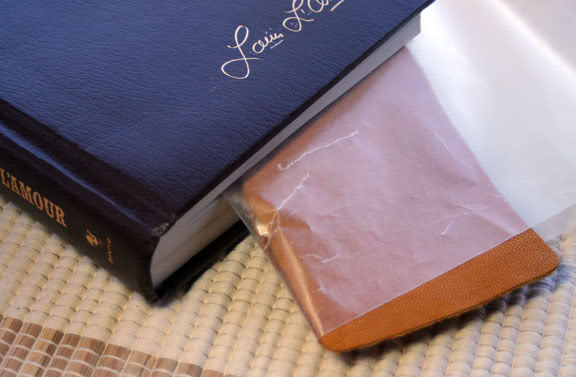 You should now have two pieces of doubled leather that look like this.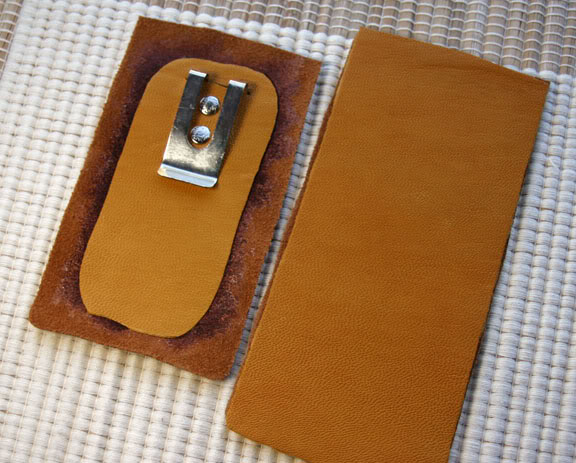 Cut the 2nd piece to match. You can do this after the two pieces are stitched together for more accurate results.
Punch holes in the leather using an awl and a hammer or mallet. Mine is a sculpting tool that was modified on a grinder. Space the holes evenly for a nice look.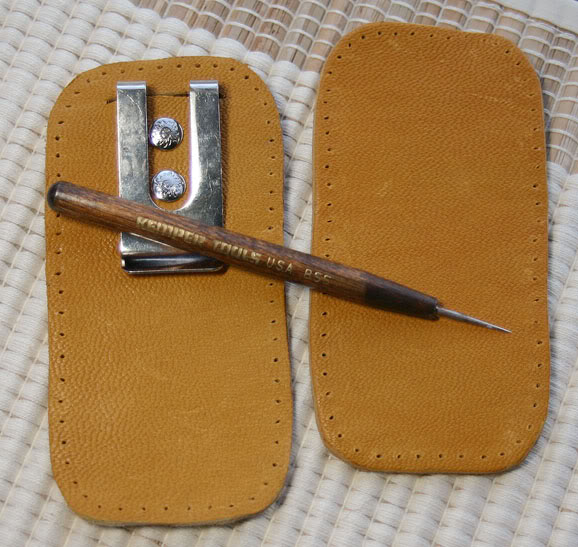 Use a Tandy(or similar) leather stitching awl and waxed thread to attach both sides. The thread comes in lots of different colors. Follow the directions that come with the awl for best results.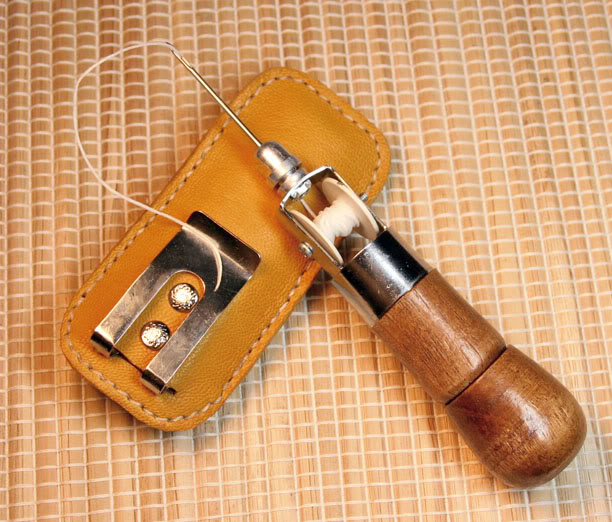 Stretch the case to shape if necessary.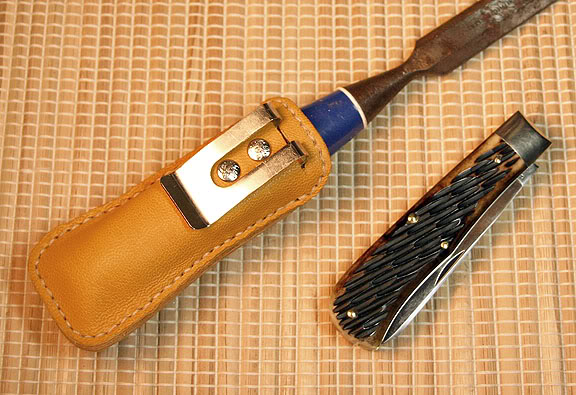 Finished sheaths.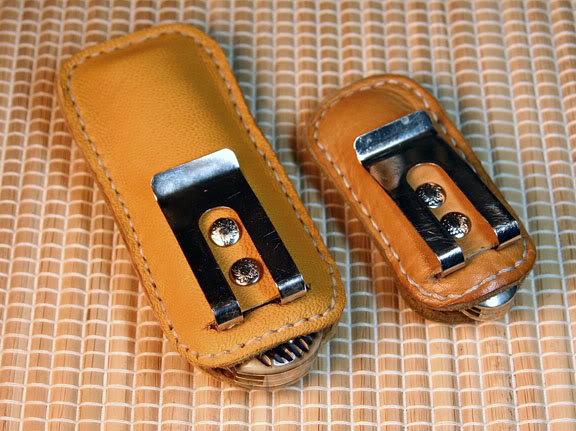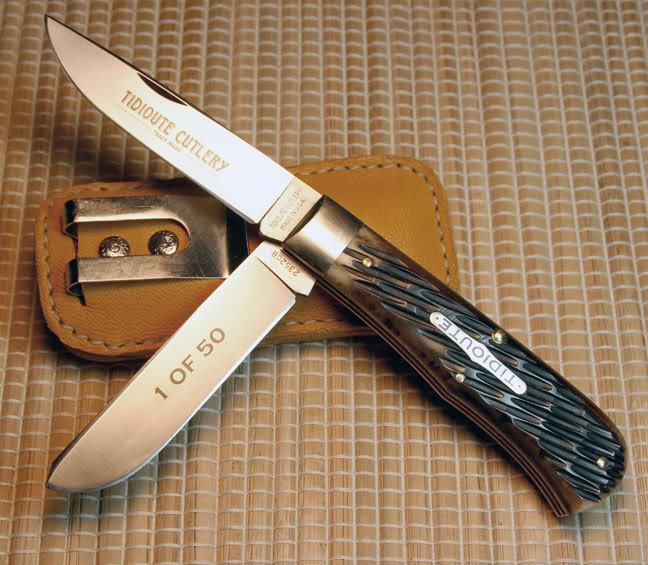 Sheath in my pocket.