Finally got around to getting these ready to run.
Joseph Wostenholm, not to be confused with his highness George of I*XL fame. The two had a feud over name rights for years and ol George finally won out,
This one was more than likely a military razor. Dog only knows what outfit. It's about a 5/8. Interesting to hone too. Even more interesting to shave with that big "smile" the blade has. Surprisingly, it is a wonderful shaver. The 80 West St address dates it 1841-1845.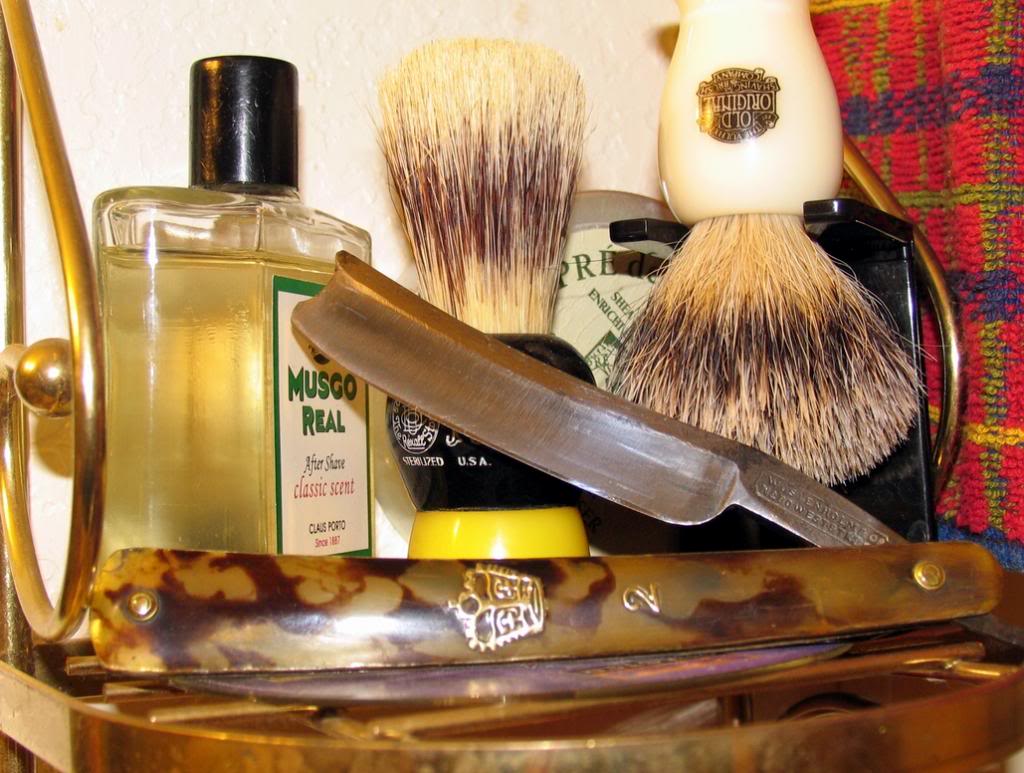 Dyed horn scales. Whoever dyed 'em was an artist.
This one is a 7/8 W&B "Chinese" razor. The characters on the blade are not real Chinese characters but they look neat. Supposedly these were popular around the time of the Gold Rush era. I think it's a bit later than that and more like 1860's to 1880's.
It's a healthy hand full of English steel either way. Been up and down a hone a few million times too from the amount of wear and the width of the bevel. Against my better judgement I honed it without putting a layer of tape or two on the spine. It shaves OK, but not as good as I'd hoped. I'll tape it up and recut the bevel on it and it should come around then.