First is a couple of new old stock West German Hubies. The story I was told is that these were made for someone in Belgium before the fall of the wall in 1989 and the transaction wasn't completed and they were in storage for 20 years.
This one's a 7-incher (or 18 cm). I've never seen one this size without a bottom bolster before.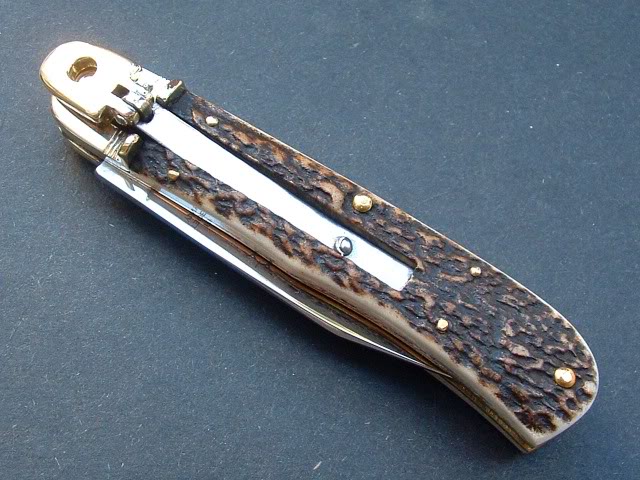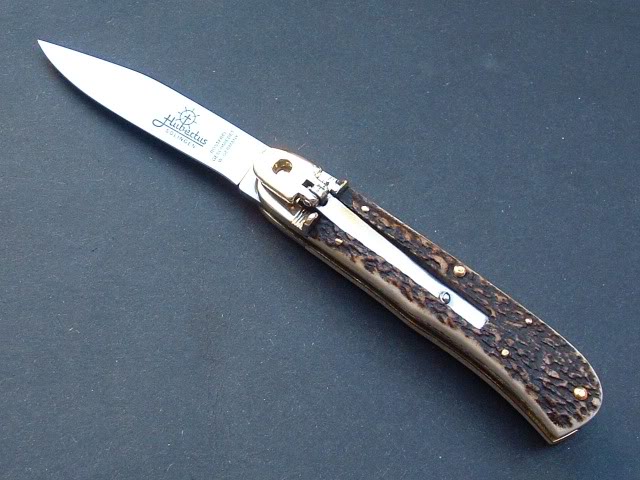 This 20-cm Slimline has some of the gnarliest stag I've ever seen.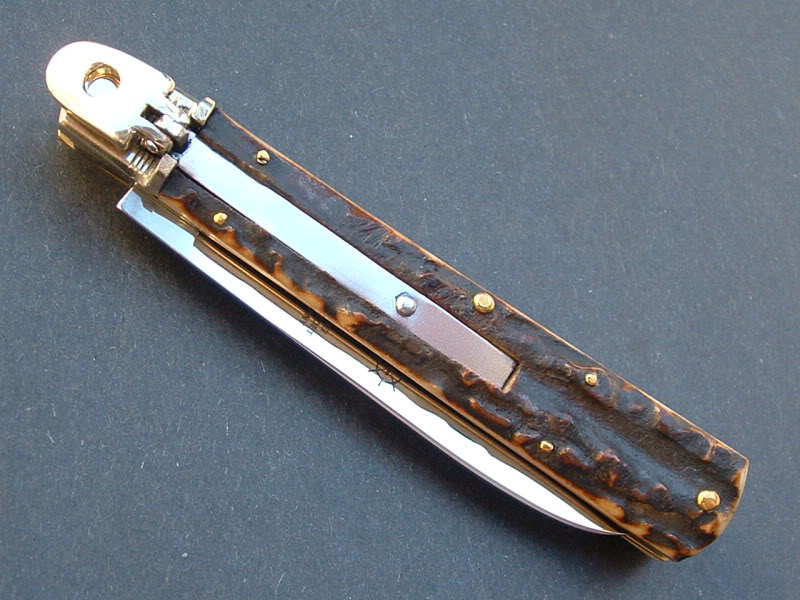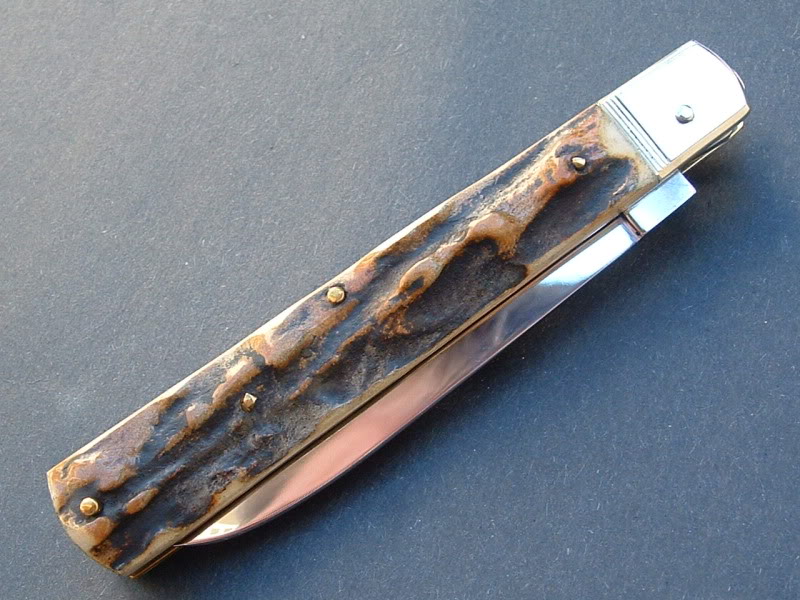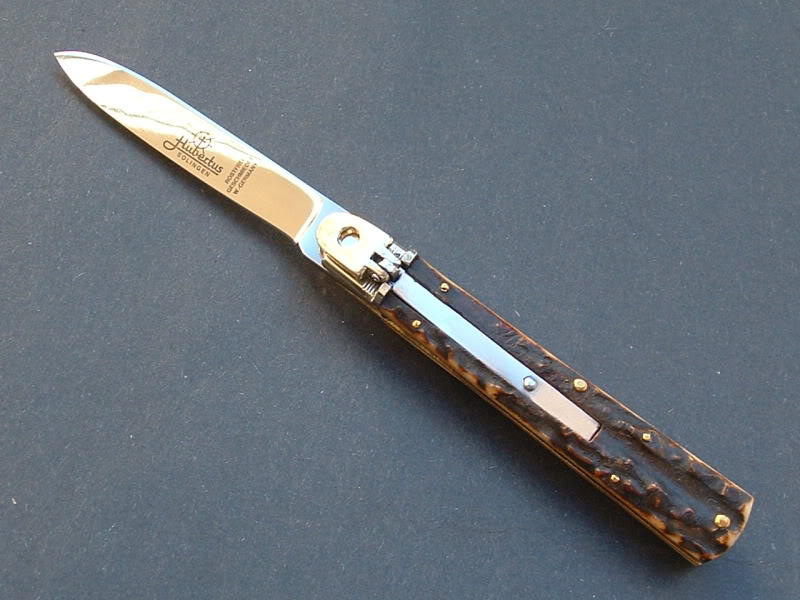 Here's a recent-issue 18-cm with a Springer stamp. I was told that these with the Springer stamp were made in a small quantity for a dealer here in the states.